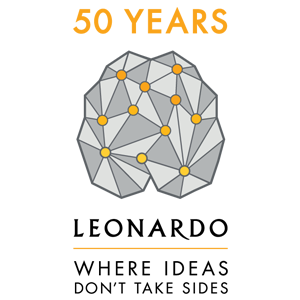 The Overview: Leonardo 50th Anniversary Celebration.

With, amongst others, Roy Ascott, Nina Czegledy, Sue Denham, Eduardo Miranda, Michael Punt & Roger Malina.
Balance Unbalance 2017 is delighted to be hosting the 'Overview', a 50th Anniversary Celebration of Leonardo. The Overview celebrates Leonardo's impact by providing a transdisciplinary change of perspective on the world. The Overview is synergetic with BunB 2017's theme: "A Sense of Place" and confronts the transcalar – the macro, messo and micro understanding of our ecologies. The Leonardo Overview Panel will take place on the 22 August. The Overview is supported by the Eden Project [www.edenproject.com]
The afternoon of Tuesday 22 of August 2017.
Room 212 Roland Levinsky Building.