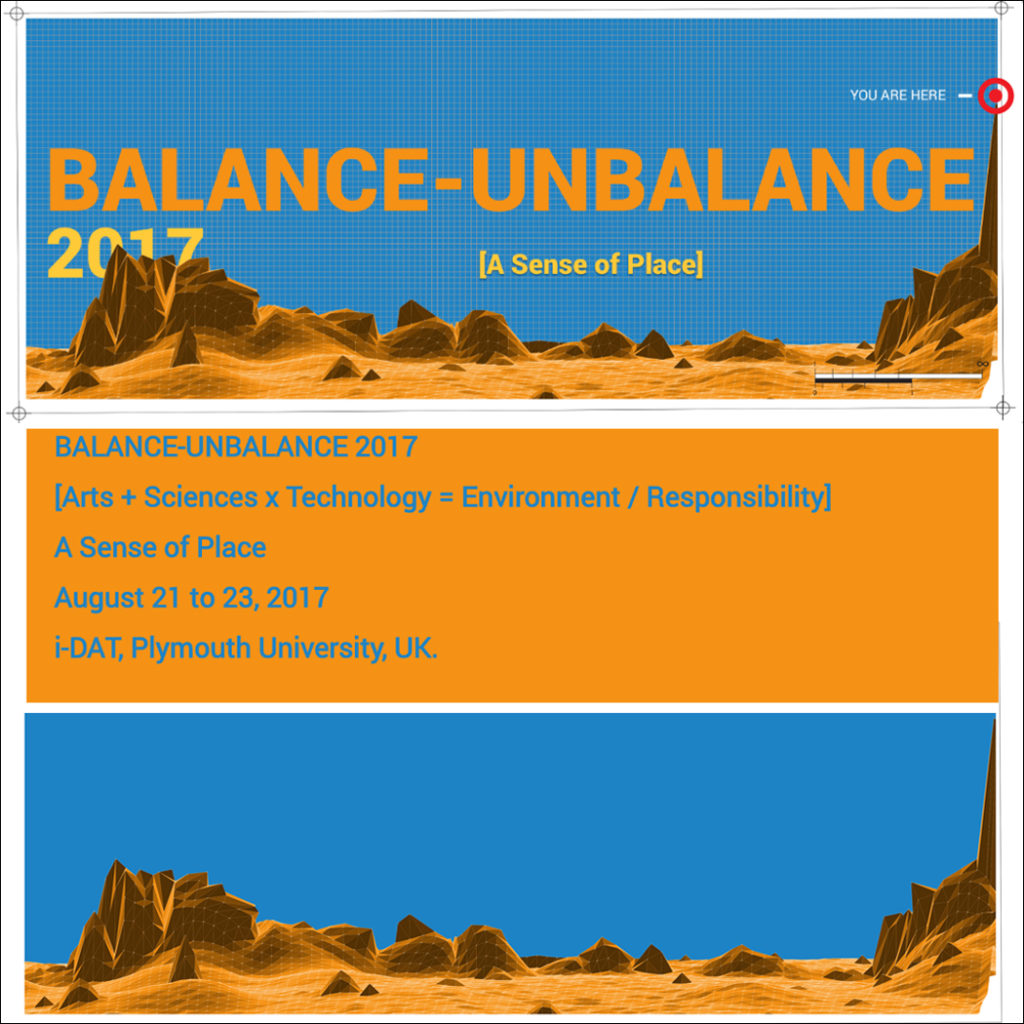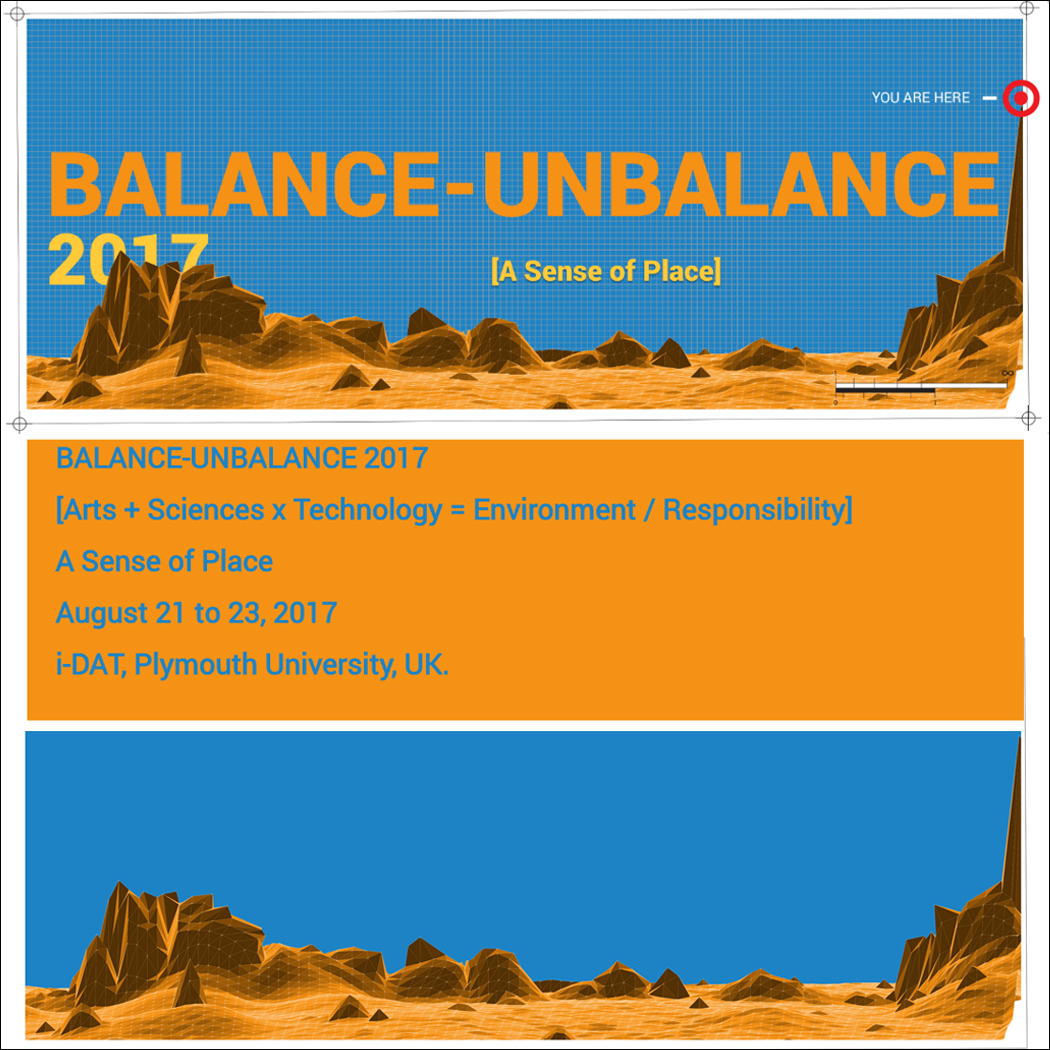 [Arts + Sciences x Technology = Environment / Responsibility]
A Sense of Place
August 21 to 23, 2017
i-DAT, Plymouth University, UK.
The 6th edition of the BunB conference will be held from August 21 to 23 of 2017 in Plymouth, UK. Produced by i-DAT in collaboration with the Sustainable Earth Institute and Art and Sound at Plymouth University, BunB17 is being produced in collaboration with the North Devon's UNESCO Biosphere Reserve, Beaford Arts and Fulldome UK.
The theme for BunB 2017 is "A Sense of Place".
Our increasingly mediated relationship with the environment brings new insights to the invisible forces that affect complex ecologies. From meteorological data flows to temporal climate change models, our relationship with our environment is becoming more abstract, simulated and remote – tempering our desire to act. Could it be that we know more and experience less? BunB17 maps the coordinates of our Sense of Place – the horizontal landscape to the vertical transcalar spaces of the macro/micro.