i-DAT is located in:
Room B312
Portland Square Building
Plymouth University,
Drake Circus,
Plymouth, Devon.
PL4 8AA, UK
i-DAT: i-DAT's SoftLab, Offices and Bureau are located in B312 Portland Square, Plymouth University, Drake Circus, PL48AA.
I.V.T: i-DAT manages the 40 seat Immersive Vision Theatre (IVT), a transdisciplinary instrument for the manifestation of material, immaterial and imaginary worlds. Previously known as The William Day Planetarium, the 'Full Dome' architecture now houses a powerful high-resolution fish eye projector and 10 speaker spatialised audio system.
IBM Smarter Planet Lab: The IBM Smarter Planet Lab is located in room 213 Babbage Building with the Digital Art & Technology Studios (211, 212 & 221).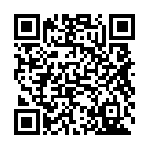 GPS: 50.375840, -4.137850.
Links: