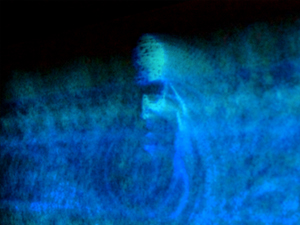 Babbage 213, Plymouth University, Plymouth, PL48aa
Part of the BA/BSc (Hons) Digital Art & Technology Visiting Speaker Programme.
http://visiblespace.com/blog/?page_id=911
Dr Paul Thomas, has a joint position as Head of Painting at the College of Fine Art, University of New South Wales and Head of Creative Technologies at the Centre for Culture and Technology, Curtin University. Paul has chaired numerous international conferences and is co-curting a show of Australian artists for ISEA2011.  In 2000 Paul instigated and was the founding Director of the Biennale of Electronic Arts Perth.
Paul has been working in the area of electronic arts since 1981 when he co-founded the group Media-Space. Media-Space was part of the first global link up with artists connected to ARTEX. From 1981-1986 the group was involved in a number of collaborative exhibitions and was instrumental in the establishment a substantial body of research. Paul's research project 'Nanoessence' explored the space between life and death at a nano level. The project was part of an ongoing collaboration with the Nanochemistry Research Institute, Curtin University of Technology and SymbioticA at the University of Western Australia. The previous project 'Midas' was researching at a nano level the transition phase between skin and gold.
Paul is a member of i-DAT's Advisory Board and will be in the UK en route to Mutamorphosis (http://mutamorphosis.org/2012/)