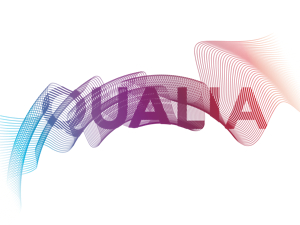 THU 10 OCT 2:00PM – 4:30PM. QUEEN'S HOTEL, CONSERVATORY.
£10 (INC. REFRESHMENTS)
http://www.cheltenhamfestivals.com/literature
Qualia is a ground-breaking new digital technology and research project, which aims to revolutionize the way audience experiences at arts and culture events are evaluated. The project will help us develop a greater understanding of the less tangible impacts of public engagement with arts and culture. The workshop for practitioners to talk about the Qualia project and its findings to date, offering a first look at this new technology before it launches publicly. The aim is to release the technologies in the future as open source and provide a comprehensive set of open tools to measure impact and engagement.
The Digital R&D Fund is run by NESTA in partnership with Arts Council England and the Arts and Humanities Research Council. More details of the Fund and other projects in the scheme can be found here: http://native.artsdigitalrnd.org.uk/projects/