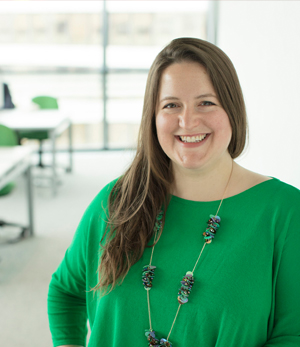 LIFE BEYOND BEIGE
Wearers of prosthetic limbs can choose to express their style through a choice of colours and finishes. The same choice is not available for women who wear external breast prostheses. My research seeks to establish how a reimagined breast form might be designed, involving the wearers themselves, and exploring how this impacts their wellbeing.
I have a broad education across performing and visual arts. My professional life has been a blend of creativity, education and wellbeing, comprising events, projects and training since 2003. My professional experiences have helped me to structure my research and informed my research methodology of design workshops and group discussions.
My Masters research was inspired by the experiences of my friend and ex-colleague Sam's mother and her disappointment at receiving a beige prosthesis that was both unappealing and uncomfortable. My previous training in applied colour psychology and my love of design inspired me to actively discover if the look of prosthetic breasts could be improved. I was confident this would have a positive effect on confidence and wellbeing levels if women could have more choice.
My university life has been an adventure. I've made great friends, learned about electronics, critical and speculative design, taught myself 3D modelling and experimented with 3D printing to create prototypes. Being able to meet with health and design practitioners for feedback on both my concepts and practice has been invaluable. Being part of an Art, Design & Architecture school, and the Arts & Humanities Faculty means I am mixing with people from a wide range of disciplines and am constantly getting new perspectives on my work. This has been helpful in shaping ideas around the cultural significance of my work.

As a part-time research student I have been able to re-adjust to academic life, acquire research skills and have time for exploring the commercial potential of my research. I recently co-founded a company, Boost Innovations Limited, and I am looking forward to testing my research and its reception in the marketplace. I am a finalist on the Design Council's product development support and funding programme, Spark, and my work will be showcased at London's Design Museum in June 2018. After graduating, I plan to continue to combine my passion for enhancing wellbeing through design and codesign to create products and experiences that make people feel better.
You can follow my research and business journeys on Twitter @braveresearch @wewearboost
Rosie Brave
ResM Digital Art & Technology
3D3 Studentship
Member of i-DAT Research Group
Institute of Health and Community and Arts Institute