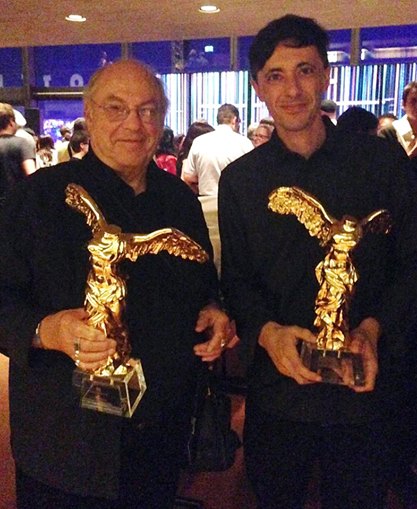 It's official. Professor Roy Ascott is a national – and an international – treasure.
One of his seminal pieces, Video-Roget has become part of the Tate Gallery Permanent Collection, where it will sit alongside works by the most celebrated British artists of the past 500 years.
Plus he won the Golden Nica award as a Visionary Pioneer of Media Art at the esteemed international competition for cyber-arts, the Prix Ars Electronica 2014, "the world's oldest and most renowned competition in media art".
Roy, Professor of Technoetic Arts in Plymouth University's School of Art and Media, and founding president of the Planetary Collegium based here, has been at the forefront of the digital art movement for more than five decades.