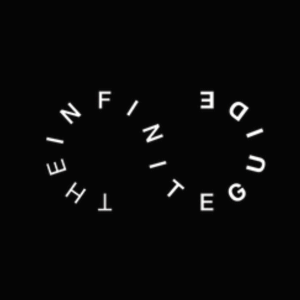 Coming Soon: July – September 2018: 30/07-01/08 FACT Workshop / 24/08 FACT / 31/08-10/09 KARST / 27/09 Infinite Guide Symposium.
A SPECULATIVE ART WORK AND RESEARCH PROJECT, POWERED BY A CONVERSATIONAL ARTIFICIAL INTELLIGENCE.
Although today's technologists, in their sober pursuit of utility, power, and profit, seem to set society's standard for rationality, they are driven also by distant dreams, spiritual yearnings for supernatural redemption. However dazzling and daunting their display of worldly wisdom, their true inspiration lies elsewhere, in an enduring, other-worldly quest for transcendence and salvation.

(Noble, in The Religion of Technology, 1993 )
The Infinite Guide is a speculative art work and research project, powered by a conversational Artificial Intelligence, (a natural language human-computer interface). It takes place simultaneously online and in two physical locations: KARST in Plymouth and FACT in Liverpool.
The project is conceived by the i-DAT Collective at Plymouth University, alongside Nathan Gale from Intercity and a group of young people facilitated though FACT and KARST.