VR/IVT Research Group 8th – 9th May 2017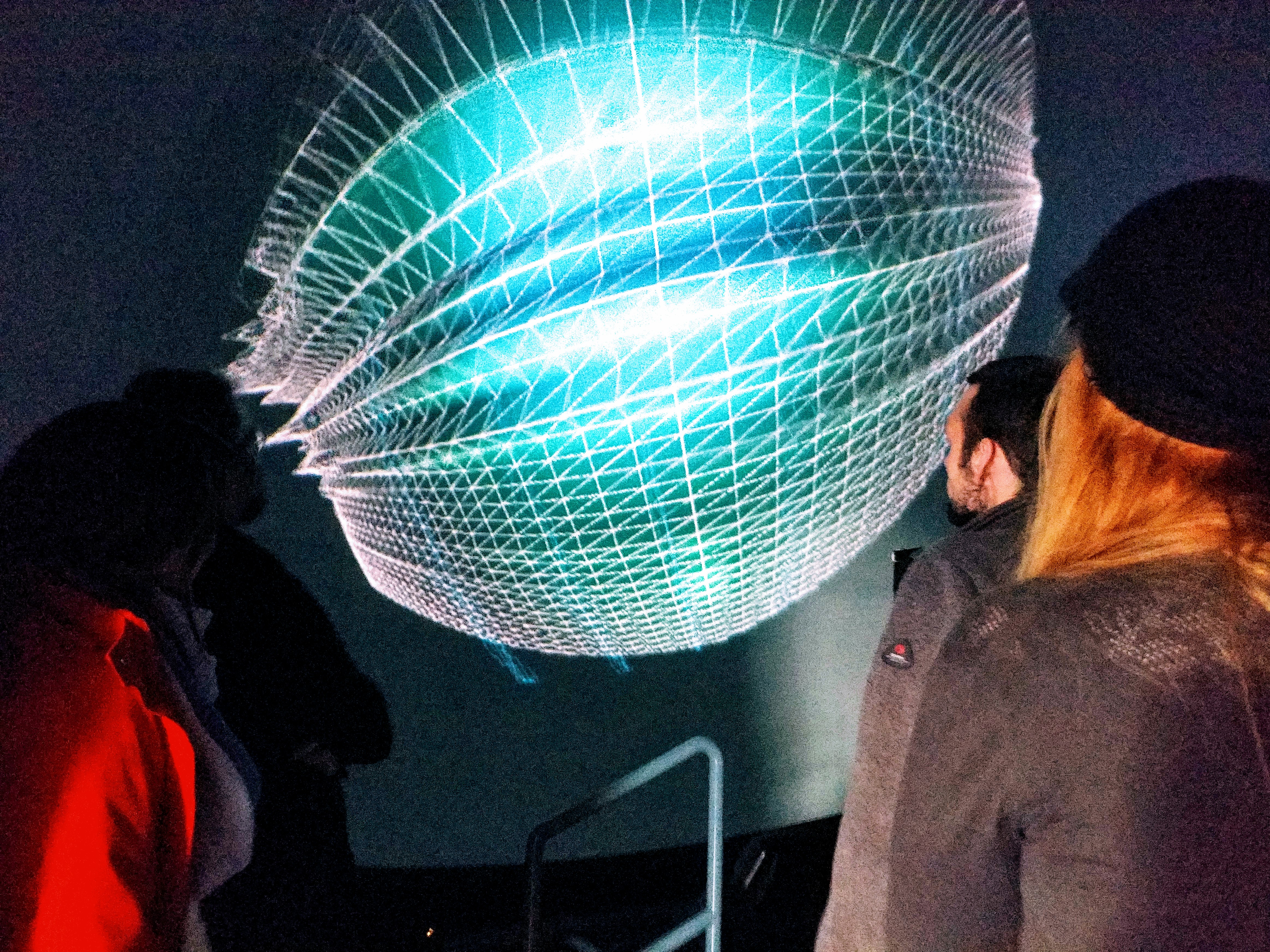 On Monday we had our first meeting of the newly formed IVT Research Group. The group is made up of researchers Coral Manton and Luke Christison – i-DAT, Michael Strauesbig – Cognovo and Isabella Beyer – Planetary Collegium. Our aim is to form a transdisciplinary group to explore the intersection between Virtual Reality and Shared Virtual Reality using the Immersive Vision Theatre IVT. Our group looks to develop collaborative cross-disciplinary practices in immersive technologies and create a critical framework for research within the IVT in anticipation of a new digital dome in Plymouth as part of the Devonport Market Place redevelopment.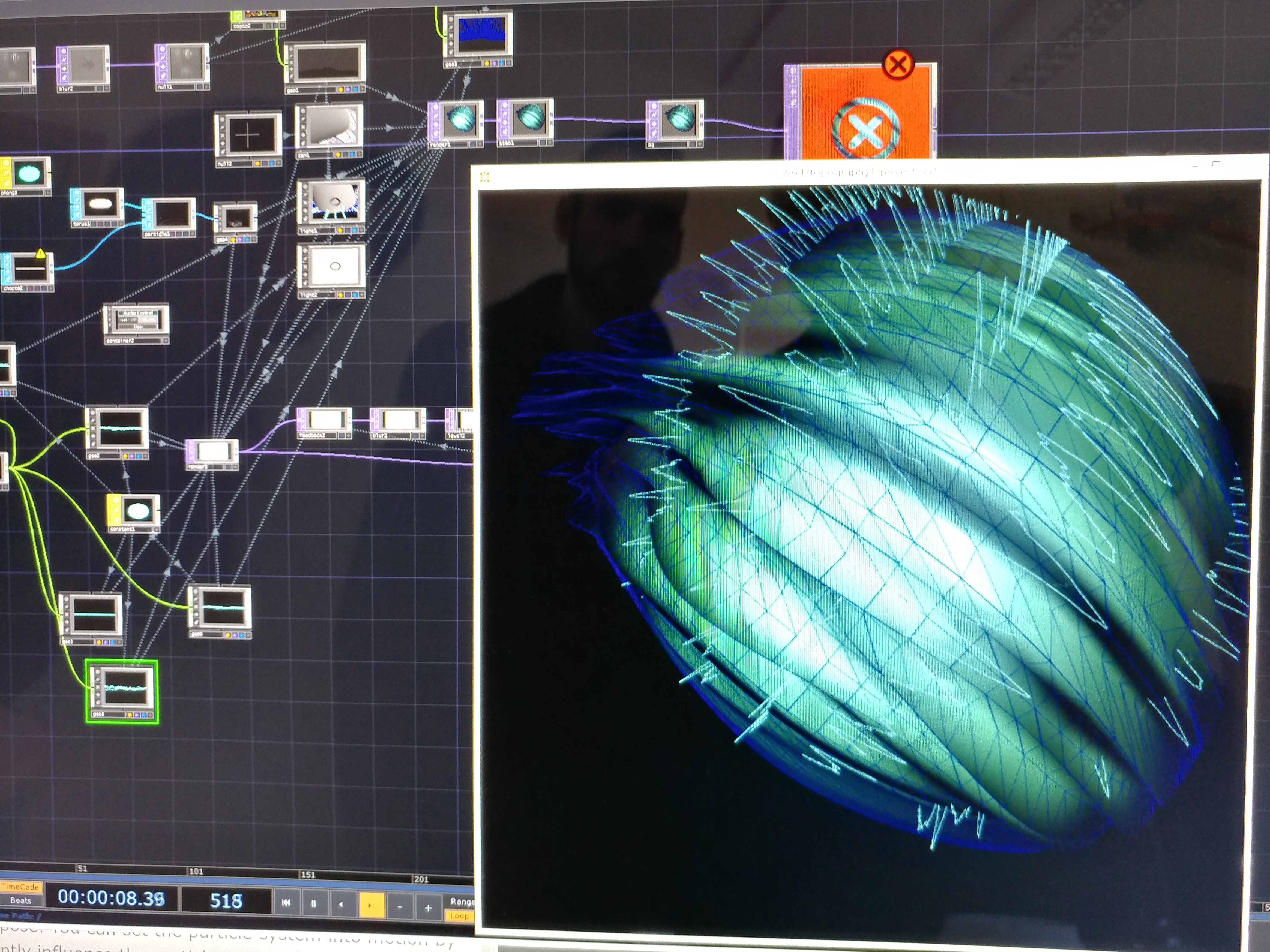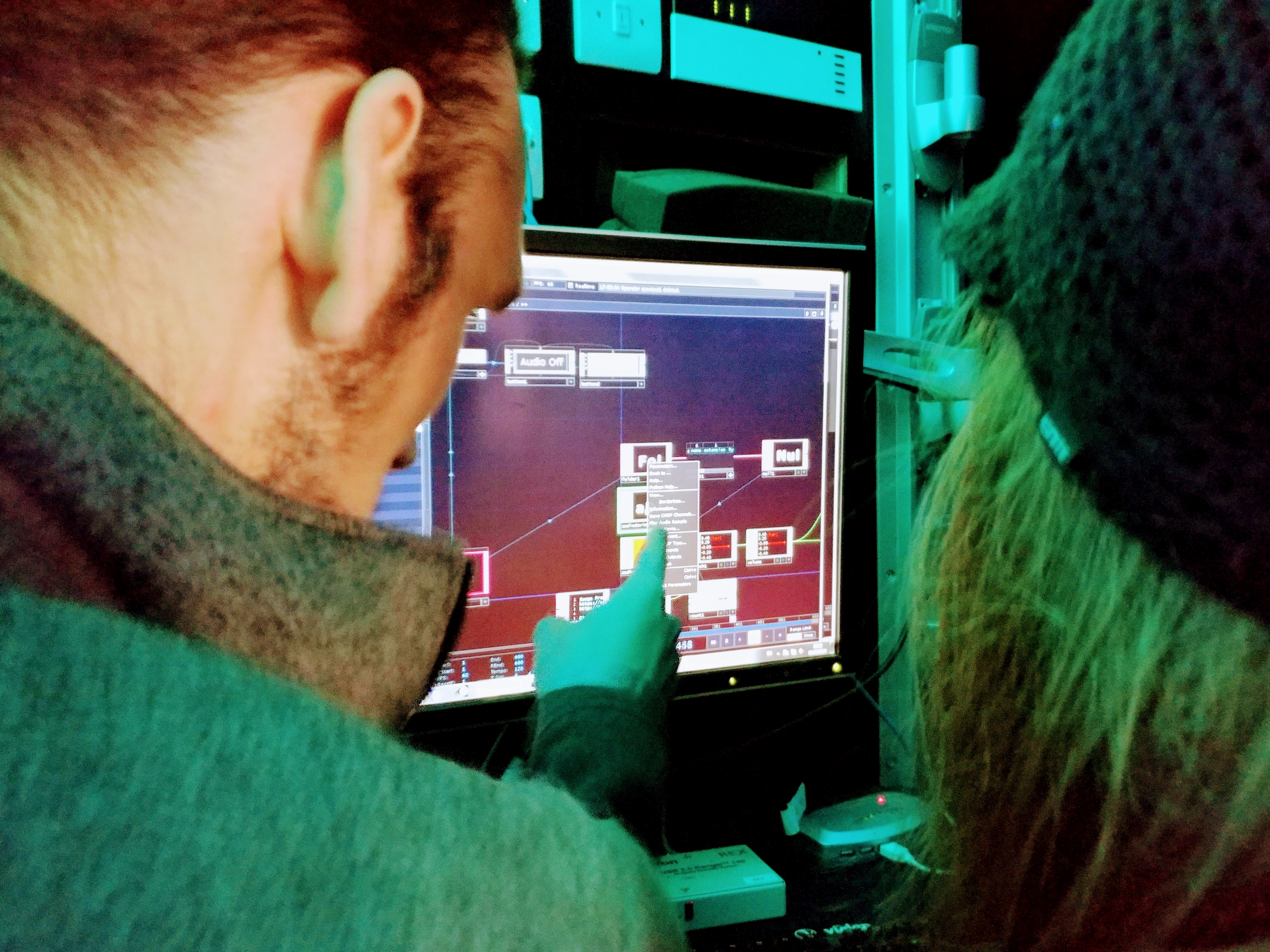 We met over two days to create a collaborative VR/IVT piece to explore how the two modes can be used together bridging the gap between VR and IVT. We used Michael's Imperfect VR web framework to send directional OSC messages to an audio reactive fulldome piece we developed in Touch Designer. This enabled a user to control an object's position on the dome by moving their phone – essentially making the phone a 'pointer' or gestural controller.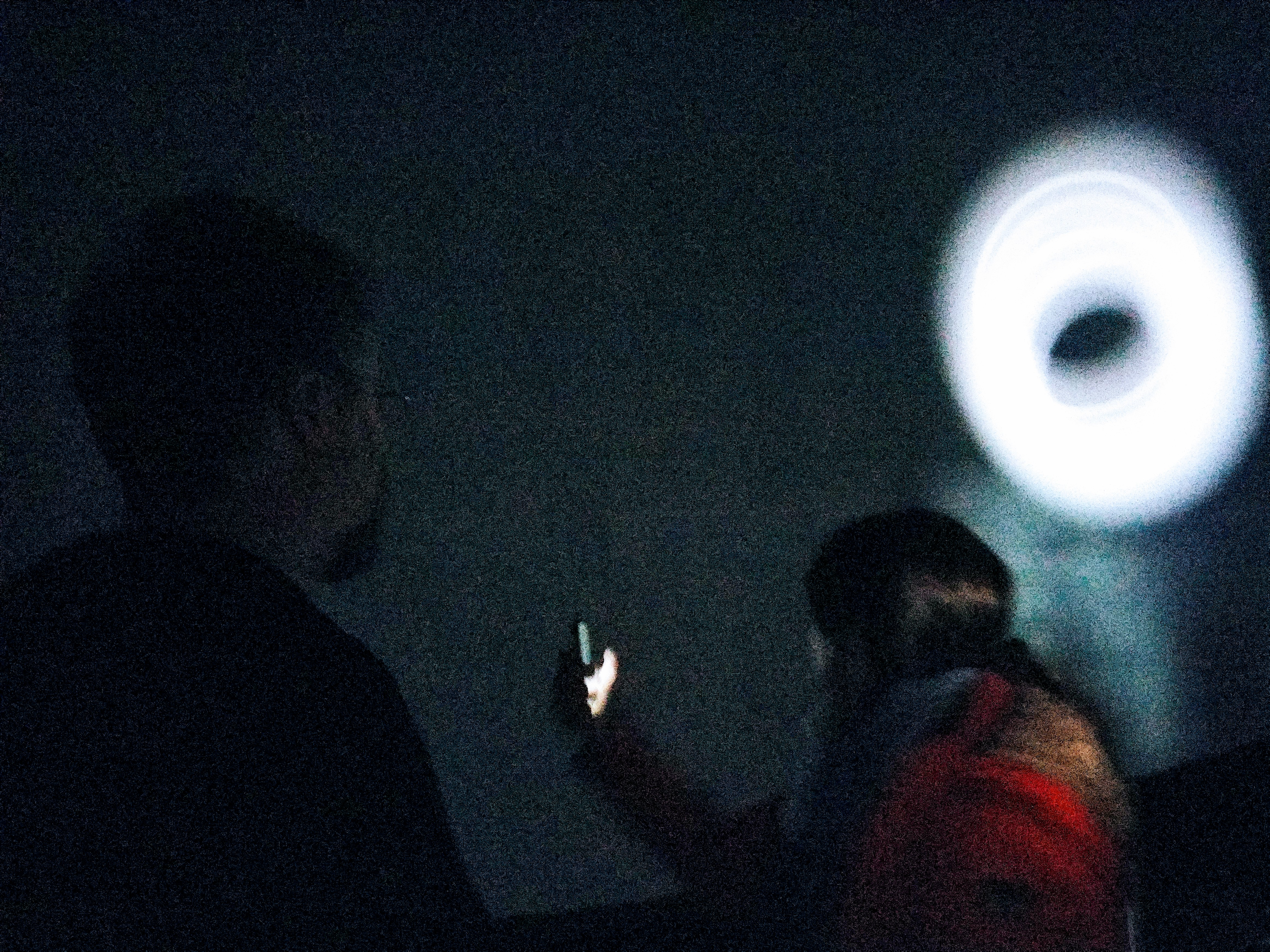 This method allows multiple interactions with the dome through a web browser – so a user does not need to download an app onto their phone. We aim to develop this further into a fulldome piece and workshop in which multiple audio and visual artists interact with the VR/IVT to make collaborative immersive experiences.
The VR/IVT Research Group is supported by the Faculty of Arts and Humanities, School of Art, Design and Architecture Postgraduate Research Fund.
The Project involves PGR students from i-DAT, Planetary Collegium and CogNovo: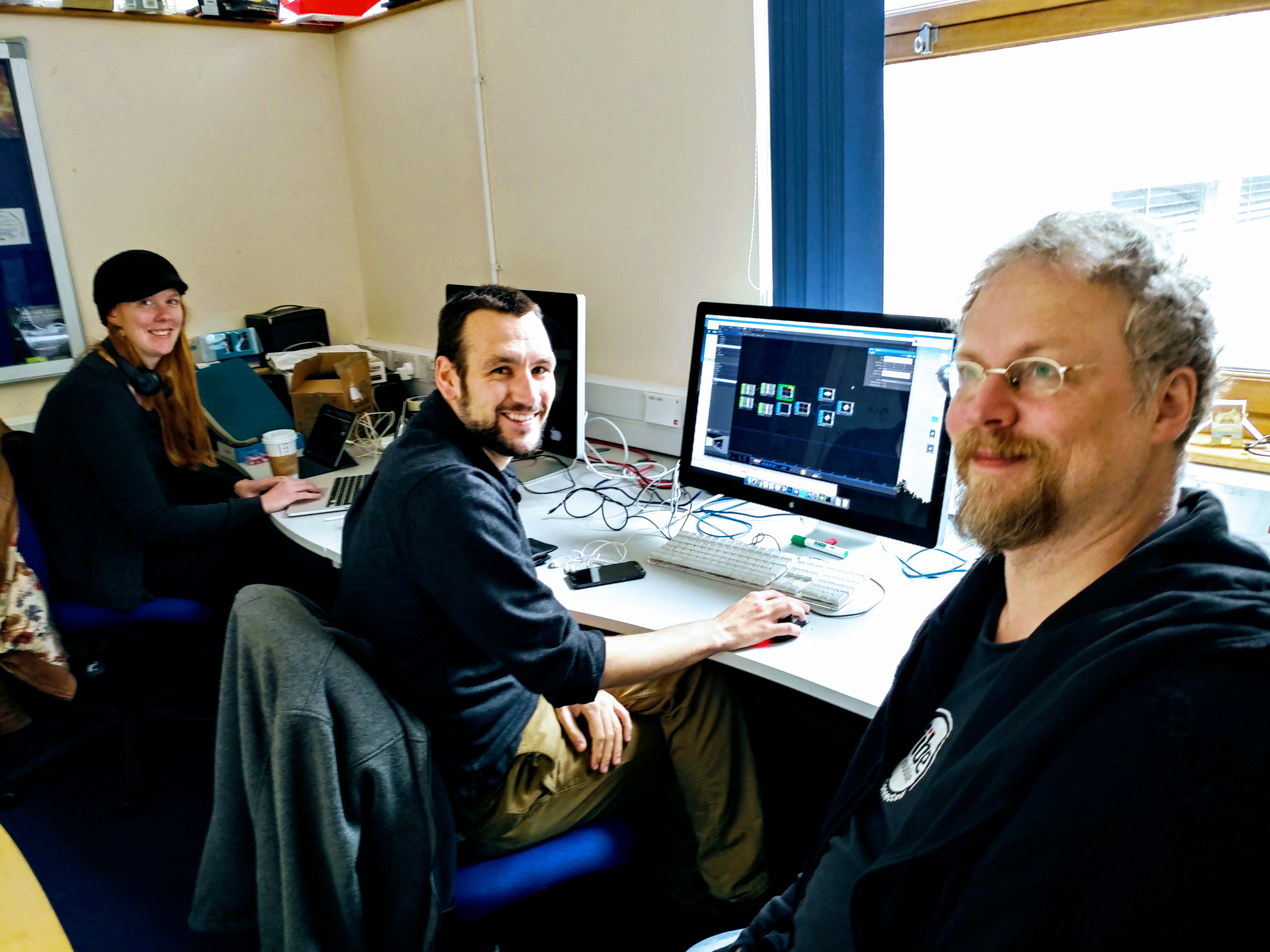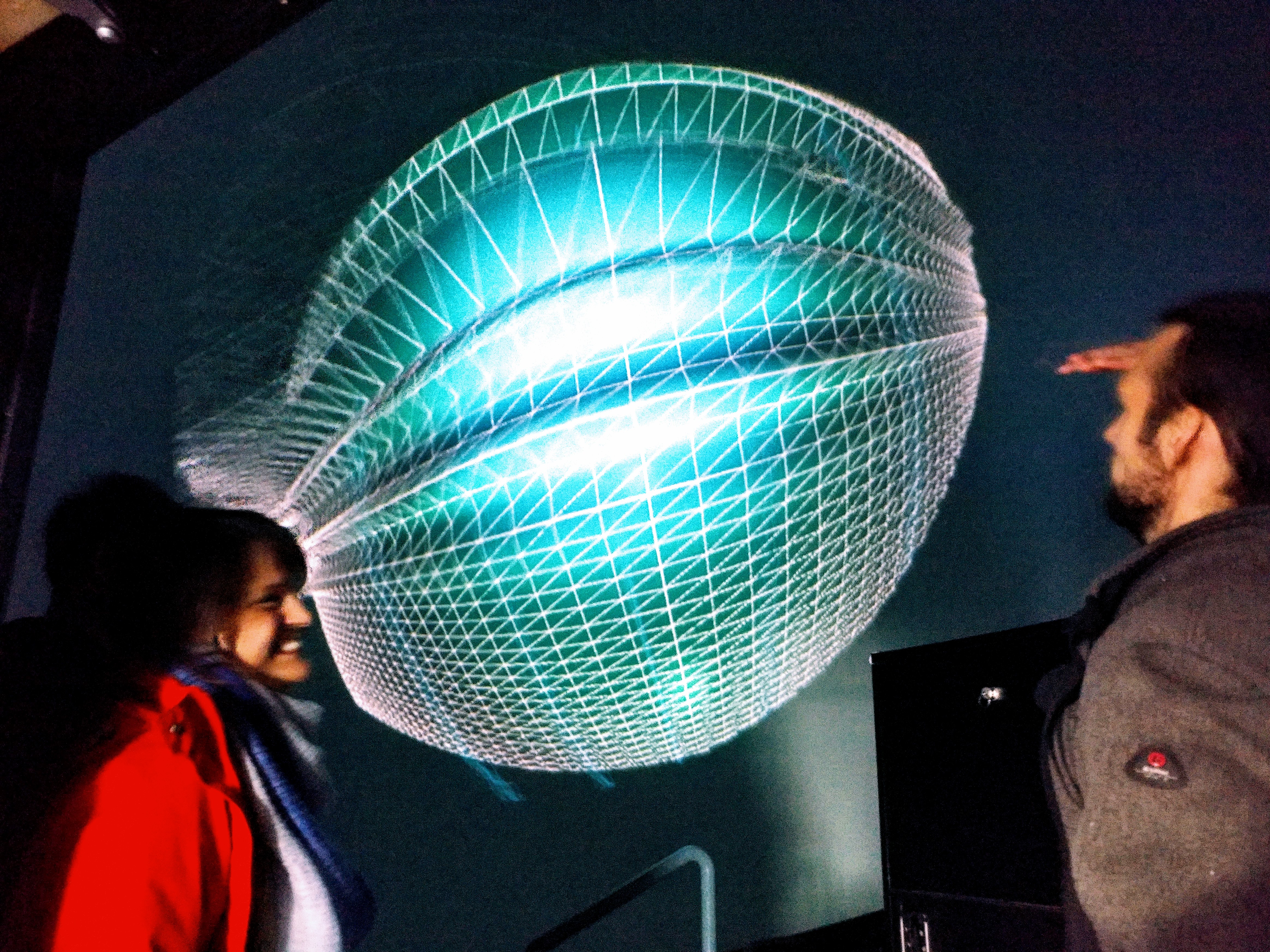 The VR/IVT Research Group is a transdisciplinary Postgraduate Research initiative on the topic of Virtual Reality (VR). It is based around the Immersive Vision Theatre as a shared virtual reality experience that artists and technologists can tap into forming opportunities for collaboration and the creation of new work. The research initiative will be centred on Plymouth to firm the hub of an international network of research into immersive media. This network builds on the strong research history of the IVT and its existing international collaborations, such as the European Mobile Dome Lab (EMDL.eu) EU Culture funded project and Fulldome UK, but will also connect other PGR centres, suchas the Fulldome Research Group at the Royal College of Art.
The research initiative will form a hub for opportunities for practice based researchers and artists to learn new skills and collaborate. Initially this will take the form of an event inviting researchers, artists, performers, and composers etc. to acquire new skills in digital immersive technologies and shared virtual reality experiences. This event will act as an incubator for new inter-disciplinary collaborative artworks to screen in the new Plymouth dome and in portable domes during its construction.
The IVT has an established history of PGR research with successful completions for leading Immersive Media Practitioners, such as Dr David Mcconville (Co-Chair of the Buckminster Fuller Institute, USA), Prof Donna Cox, Director of the Advanced Centre for Visualisation, NCSCA, Chicago) and now directly supports 4 students across i-DAT, Planetary Collegium and Geology, and many PGT and Undergrad students.
Whilst these activities are breaking the traditional modes of developing and distributing immersive media content, in particular providing access to independent artists and VJ performers etc, there is a distinct lack of critical research into the future development of these technologies. The VR/IVT aims to support a network of fulldome/VR PGR across research communities in Plymouth and establish a strong platform for collaboration across other HE research clusters.
Opportunities for interdisciplinary artists to work with shared virtual reality and immersive technologies
Showcase research in new development in Plymouth made publicly accessible
Bring other researchers to Plymouth to explore shared virtual reality theatre and experiences
Plymouth University will become leading hub of pioneering creative use of immersive technologies reflecting leading art dome development in Devonport
Build on existing research relationships within the University, such as the Sustainable Earth Institute, Medical School and the School of Computing, Engineering, and Mathematics.