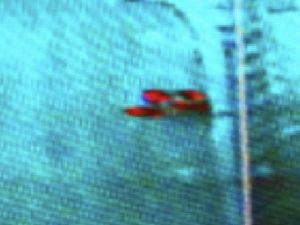 Devonport Guildhall, Ker Street, Devonport
ALL WELCOME
Friday 3rd February 2012
2pm – 4pm

An one-off event showcasing a series of exploratory projects which
reveal invisible histories, memories and traces in and around Devonport. These projects embed and reveal information about the past, present and future. They explore the use of interactive mobile media, smart objects and projection to suggest new ways of experiencing, interacting and engaging with our built environment.
Background.
Fourty students from the Schools of Architecture and the Digital Art and Technology have worked to create interactive projects that address the following topic:
How can we bridge the gap between the digital and the physical, the material and the immaterial transforming the way we interact with the space around us?
Organisers:
Unit Inbetween, School of Architecture and i-Dat, University of Plymouth
with the kind support of RiO (Real Ideas Organisation)
Further information:
Katharine.willis@plymouth.ac.uk / Gianni.corino@plymouth.ac.uk